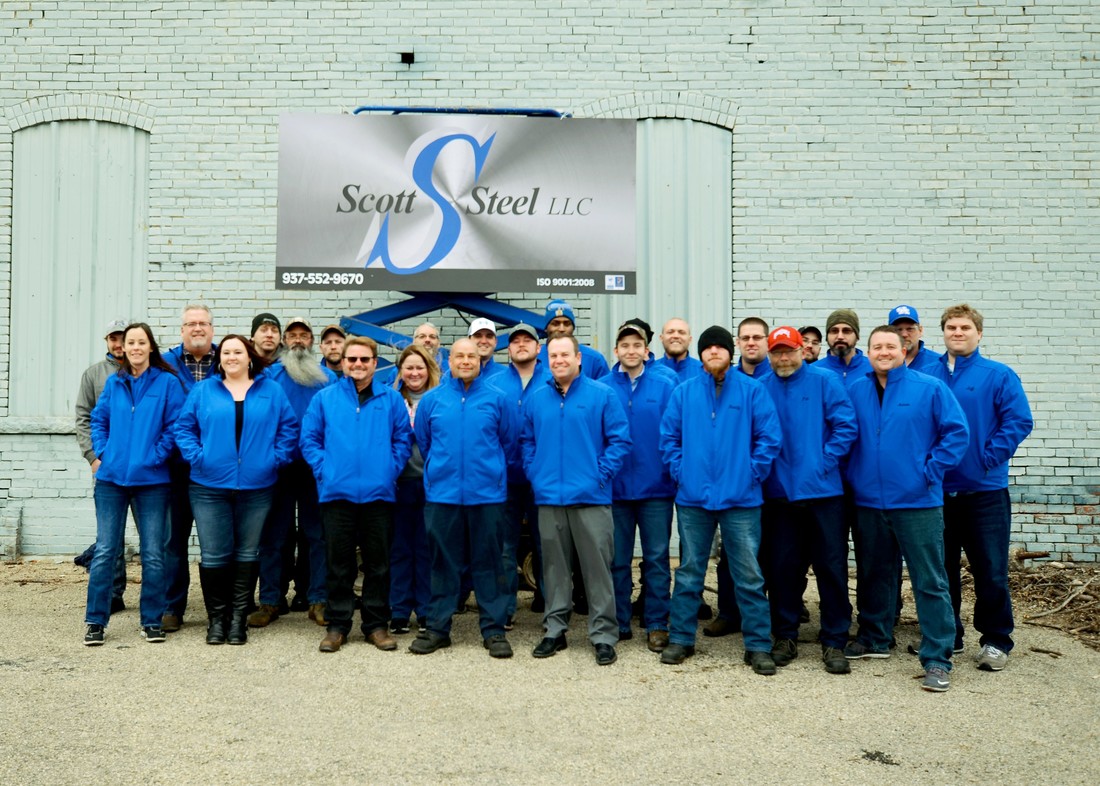 After over 35 years in the steel industry from slitter operator to Vice President of Sales, John Scott opened Scott Steel in Troy, Ohio. The company began in John's home office where he started as a steel brokerage. John and his wife, Patti, performed all the operations of the company, including purchasing, receiving, and (sometimes) delivery for a select group of customers. A few years later John's son, Aaron joined him and they moved to a larger, leased office space across town..

The business expanded quickly with customer service being the key to their success. "You have to take care of your customers" is often heard in conversations with the Scotts. In early 2013, needing to hire more employees to manage the workload, John and Aaron purchased riverfront property in Piqua, Ohio. This facility allowed them to store their material and better coordinate customer deliveries; but soon they had outgrown that as well.

In late 2013, Scott Steel had grown to 8 employees and needed to expand even more. A large warehouse near their corporate office was leased and now houses two narrow slitters, 4,500 tons of raw material and 1,500 tons of finished goods processed to exact customer specification.

Today, Scott Steel LLC has grown to over 30 employees and have implementing in-house edging and gauge-reduction capabilities by June 2016. They have added six (6) semi trucks to deliver small order quantities efficiently and facilitate milk run deliveries.
​
The future holds exciting opportunities and Scott Steel LLC will continue to make customer service its number one priority.
---
Corporate Office: 125 Bridge Street, Piqua, OH 45356

​

Shipping/Receiving: 915 S. Downing, Piqua, OH 45356

Phone: (937) 552-9670

Fax: (937) 552-9671

Email:

sean.dyer@scottsteelllc.com


ISO 9001 : 2008 Certified.

UKAS Management

AJA Registrars

Click on the Image for a copy of our Certificate.

---
---